E.B. Creasy works with varied Sri Lankan communities in its daily operations. Conscious of our capacity for positive social impact, we are actively involved in giving back to the society. Therefore our CSR plan involves supporting identified communities and welfare projects around the nation. And as we value our Sri Lankan origins and promote local products, we have shifted our entire production of homecare products to Sri Lanka, investing in the use of Sri Lankan resources and raw materials.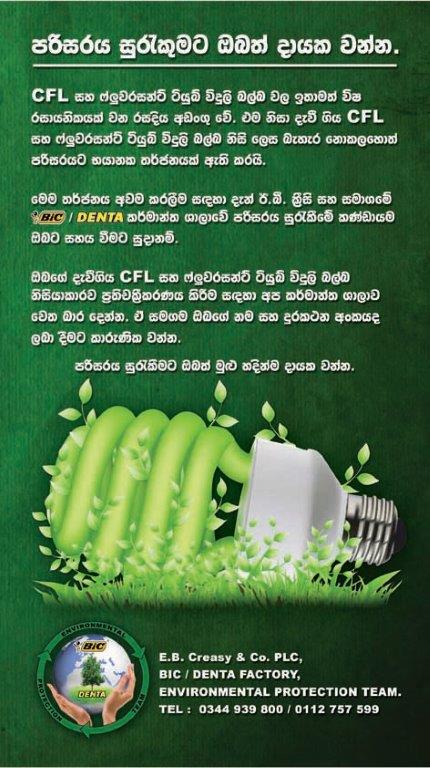 Personal Development project - Millawa
The typical rural and underprivileged community of Millawa, where most residents are employed at the BIC/Denta factory, was desperately seeking for personal development. BIC/Denta manufacturing facility responded very positively. In February 2015, a two hour awareness programme on the 'Importance child education and the significance of a supportive environment for children', was conducted by Prof. Sarath Wijesooriya, a lecturer at the University of Colombo, for parents of students at Sri Subharathi Primary School, Kotigangoda.