CMEC Generators (With Perkins Engine & Leroy Somer Alternaters)
CMEC is a leading international engineering contractor and service provider in the power sector. CMEC Gensets function in every field. Engine brands cover Perkins, Cummins, Caterpillar, Deutz and Waukesha; alternate brands cover Stamford, Marathon, Leroy Somer, control systems covers Deepsea and ABB, etc. CMEC gensets are widely used in construction, electric power generation, transportation, Oil fields, shipping and the military. CMEC gensets have won high reputation from existing customers and markets. Supply scope begins from common diesel gensets, HFO gensets, duel-fuel gensets to special purpose ones. EBC will provide complete parts & service facilities and the models available are from 50 kW upwards.
KIPOR Digital, Super Silent & Ultra-Silent Generators
KIPOR generators are powered by their own KIPOR engines and are ideal for home and industrial purposes. The digital generators available with us are with gasoline engines and 3 kW & 6 kW capacities, which are ideal for use with electronic equipment including computers, printers, TV and multi-media devices. Super silent models available are diesel powered Model KDE6700TA (5 kVA) & Model KDE12 STA3 (10 kVA) and ultra-silent models from KDE13SS3 (10 kVA) upwards.
Complete after-sales service and spare parts are available.
KIPOR FORK LIFT
The Kipor group of companies was founded in 1998, and has enjoyed significant product acceptance and market development since then. Kipor is well established as a global leader in the generator market and their products are being sold in more than 130 countries world-wide. When you think forklifts – think Kipor forklifts. Kipor forklifts features high stability as well as innovations in safety and productivity, which combine with Kipor's excellent reputation for quality-built products. - Seat safety switch - High Strength and Overall Steel Canopy Guard - Neutral Gear Locking - Excellent all-round Visibility - Simple and Multifunctional Operation Panel. Both Electric & Diesel engine powered models are available. Original Mitsubishi Diesel Engines power the models from 3 to5 Ton capacities. Clamps from CASCADE to suit a variety of requirements can also be provided, factory assembled with the KIPOR Fork Lift.
MARQUIS Water Pumps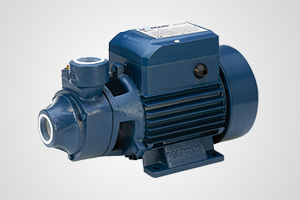 Reliable, of very high quality and available in a range of models including pressure pumps, domestic water supply pumps as well as for agricultural use, MARQUIS water pumps have been marketed by E B Creasy for the last 14 years. Both surface pumps & single phase submersible pumps are available. E B Creasy stocks ample spare parts for all models and provide both warranty and general after-sales service for all models. MARQUIS pumps from China are sold in approximately 70 countries world-wide.
TOA Aerosol Spray Paint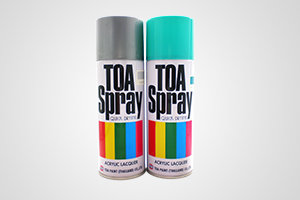 TOA Aerosol Spray Paint (acrylic) from Thailand has been the market leader for the past 35 years in Sri Lanka and is specially formulated for a fast drying perfect finish with minimum wastage of paint. The TOA spray nozzle is designed to provide an even spray and is available in gloss, matt fluorescent colours as together with wood & metal primer and clear lacquer.