Look good, feel good and get more of life with globally recognised brands!
Darley Butler Personal Care division offers Sri Lankan consumers with star class personal grooming and personal hygiene brands. All products are marketed and distributed by Darley Butler & Company.
BIC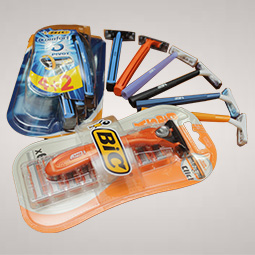 Exceeding 11 million in global sales each day, BIC Shavers are today the No. 1 disposable razor in Sri Lanka. Introduced in 1975 as the world's first 'one piece' shaver, BIC's innovative shaver quickly gained recognition for comfort, affordability and ease of use. Manufactured to the highest quality & safety standards, the wide range of BIC Shavers today include single, double, and triple blade razors, with a variety of grips and colours, for both men and women.
For more details visit www.bicworld.com or become a fan of BIC Sri Lanka by clicking on the Facebook button below. 
Denta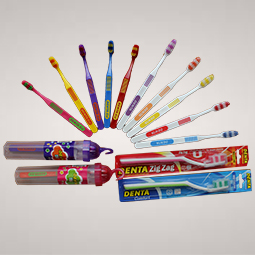 Creating a massive impact in a market dominated by international brands, Denta Toothbrushes created history in 1994 by pioneering Dupont Tynex 'antibacterial' bristles in the Sri Lankan market. Containing antimicrobial additive that inhibit the growth of bacteria and fungi on the toothbrush, this innovation lead of Denta becoming a household name in oral hygiene within a few short years. Focussed on guaranteeing consumers high quality, good oral health and value for their money, Denta Toothbrushes have today been further improved with a two component handle and curved neck for a better grip and wider reach. Denta toothbrush range consist of Comfort, Zig Zag for adults and Denta Kid for children's Denta toothbrush range consist of Comfort, Zig Zag for adults and Denta Kid for childern's.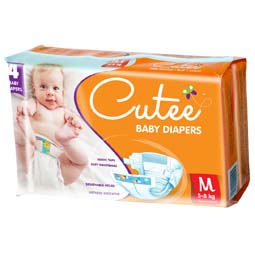 CUTEE BABY DIAPERS
Cutee -  They Don't Come Any Cuter
It is a fact that if you have a baby you will be changing diapers many times a day, And you will be using a huge amount of diapers over a period of time until your baby grows up. Cutee Baby Diapers are free of lotions and fragrances and have a premium absorbent core- The latest addition to Darley Butler Personal Care Product Range.

LILY COTTON COMFORT WINGS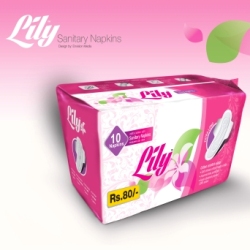 At Lily, we create an advance feminine protection with this in mind, by providing sensitive and secure sanitary care for women on their road to fulfilment.
Lily cotton comfort wings Comes with 10, Heavy flow and overnight protection with 280mm extra-long cotton sanitary napkins just for Rs. 80/=
                Essentials
Made of natural fabric
Soft cottony touch on skin
Super Absorbent Polymer(SAP) added
Manufactured with advanced technology under hygienic conditions
User Friendly
Sheaffer Products
We are the sole agent of Sheaffer products in Sri Lanka.
Sheaffer® Legacy® Heritage Collection
For those who combine timeless elegance and modern day style, there is the Sheaffer® Legacy® Heritage. Its distinct wide profile and signature Sheaffer design evoke a sense of true luxury. Make your selection from among a choice of fountain pen, roller ball or ballpoint mode.
Sheaffer®  Valor® Collection

The Sheaffer® Valor® writing instrument is both classic and bold, personifying luxury, self-confidence and accomplishment. It a powerful statement with its wide profile glossy black machined acrylic body and distinctive clip. Function is also paramount, with a form-fitting ergonomic design, and an easy screw-on cap for the fountain pen/roller ball or smooth twist-action mechanism on the ballpoint. Made in Italy, it combines timeless German design and precision American engineering.
Sheaffer® Prelude® Collection

No matter what your style is, the Sheaffer® Prelude® Collection has a style for you. The line features an array of finishes that appeal to men, women, business executives and working professionals alike. This fine writing instrument is used the world over - from the board rooms of Chicago and New York to the suites of Hong Kong and London - and is revered for its high level of comfort. Its wide profile and smooth finish make it a favorite for those desiring an easy and pleasurable writing experience.
Sheaffer® Agio® Collection

The Agio comes in fountain pen, roller ball and ballpoint mode. The fountain pen gives you effortless, elegant writing and can be refilled with a twist-action piston converter or Skrip® ink cartridge. The roller ball has a specially-textured resin grip for comfort and control. The ballpoint provides a smooth twist action for easy release of the writing tip. All modes showcase the Sheaffer® White Dot, a hallmark of quality and prestige.
Sheaffer® Gift Collection Sheaffer® 100

Make that special occasion even more memorable with the new Sheaffer®100. The 100 features a ballpoint and pencil that serve as a stunning companion set. The red or blue translucent enamel finishes sparkle like jewels on a desk or in a purse and feature brushed chrome caps with nickel plate trim. The timeless brushed chrome finish with nickel plate trim makes a powerful statement at school or on the job.
Sheaffer® Gift Collection Sheaffer® 300

The Sheaffer® 300 Series offers a choice of ranges to please every taste and suit every occasion. The Sheaffer® 300 series is now available in four new finishes; Glossy Black with Chrome Trim, Chrome Cap and Glossy Black Barrel with Chrome Trim, Iridescent Red with Chrome Trim, and Iridescent Blue with Chrome Trim.
Sheaffer® Gift Collection Sheaffer® 500

Each highly polished cap ornament holds the streamlined spring-loaded clip that proudly bears the famous Sheaffer® "White Dot®" as a hallmark of excellence. Available as a Ballpoint & Pencil Set or as an individual Ballpoint. Both instruments have a simple twist-action mechanism making them easy to operate. Five strong, classic and attractive colour combinations have been selected, all trimmed in highly polished chrome or gold tone plate. The Ballpoint comes loaded with a blue refill and pencils take a standard 0.7mm lead. Packaged in our Luxury Gift Box.
Sheaffer® VFM
Its rounded profile fits snugly into the hand, providing a comfortable writing experience. Sheaffer® VFM collection is available in Fountain Pen, Roller Ball and Ballpoint. The Fountain Pen is available with a Stainless Steel nib in Medium point grade, and takes a universal cartridge. The Roller Ball virtually glides across the paper. The Ballpoint offers a convenient push-button mechanism to retract its point, which is easily operated with one hand. All instruments carry the renowned Sheaffer® White Dot® of quality and prestige. 
Sheaffer® Sentinel® Collection

A simple click of a button and... You're ready to write. Its convenient push button mechanism allows you to activate the tip of the pen instantly. The Sentinel® fits into virtually any portfolio or pocket calendar, making it perfect for practical everyday use. Its classic slim profile allows for a pleasurable writing experience, whether you choose the ballpoint or pencil. With a wide range of finishes, the Sentinel's appeal is broad. Consider it an excellent gift for the student, professional... or professional student.
Sheaffer®  Calligraphy